Alright, so I will consolidate this into one thread. Eventually I'll get this out to the forums.
Project 1: Eclipse Banzai Splash (Green/Black/Silver Splash) minimag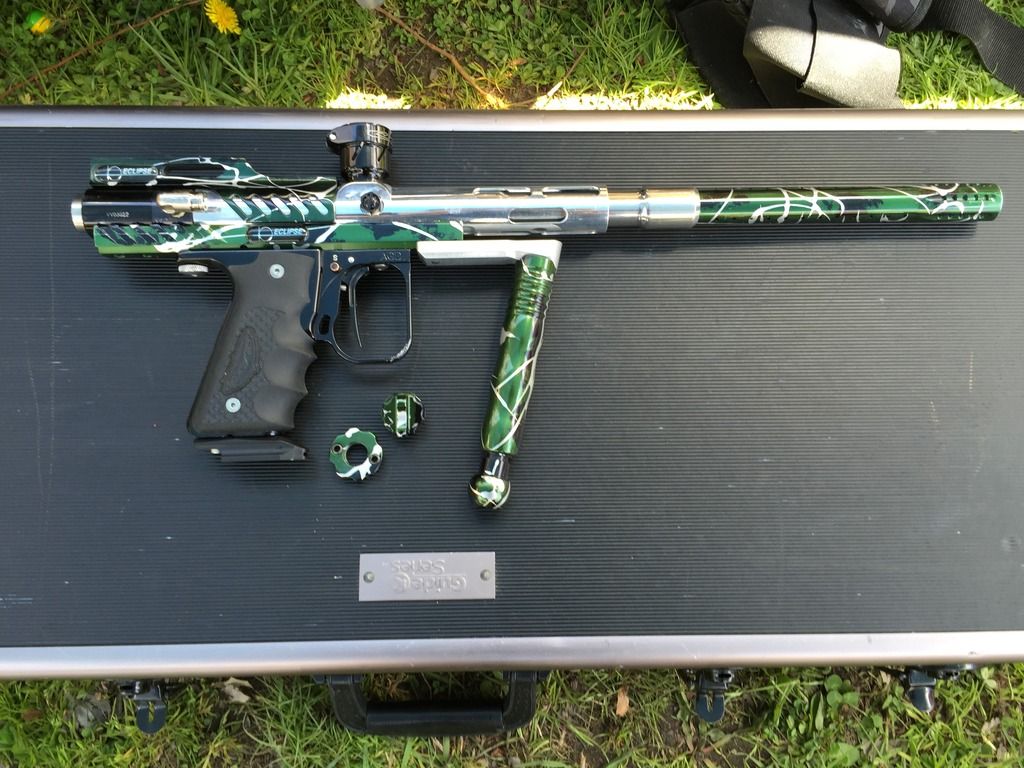 Needs:
- Matching bottomline ASA (duckbill)
- Matching splash trigger
- Matching trigger frame
Wants:
- A matching CO2 tank would be awesome too
- Matching expansion chamber
- Matching Stock (prefer a P-stock. But T-stock would be great, too)
- matching vert ASA
Project 2: Smart Parts Red Splash (Red/Black/Gold Splash)
Needs:
- Power Feed Hopper left body (Minimag or standard AM body). Either teflon black or polished SS, in that order.
- Classic Valve. Prefer "Smartmag" valve and with the back that I can mount the velocity lock on.
Likes:
- Matching P-stock
- matching CO2 tank
- Another matching double trigger
Other Random items:
- Empire Grind Knee pads... I have to see what size I'd need
- Good elbow for powerfeed. something that tightens well (or I guess I can use pipe clamps)
- SS or Polished clear Freak back, AC threads